Find out more about the Bridge Title and Escrow team.
Bridge Title & Escrow has been working in partnership with our clients to offer a broad portfolio of residential and commercial title services. Our experience in the industry and our agency underwriter relationships allow us to offer customized solutions to meet your real estate transaction needs.
Our client relationships are the most important aspect of our business and we demonstrate to all parties involved that we care about your specific transaction. You can trust that Bridge Title will find a solution to fit your title, escrow, national commercial and 1031 needs with a commitment to exceed your customer service expectations.
Bridge Title partners with Old Republic as their underwriter because of their unsurpassed financial strength and commercial underwriting expertise. This provides greater flexibility in dealing with various underwriting issues affecting our clients. Also, Bridge Title has a strategic alliance with Taft Law, who prepares our deeds and helps navigate through some of the complicated real estate deals. Taft's real estate group is one of the best in the nation.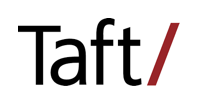 Bridge Title & Escrow provides a full range of title and escrow services to clients involved in complex, single and multi-site commercial, industrial and residential real estate transactions in the entire state of Ohio. Our goal is to satisfy competing demands seamlessly.
Our dedicated staff works in partnership with our clients to ensure every transaction is a successful transaction. We consider every transaction to be the ONLY deal that matters.
Our Commitment to you:
Meeting clients' needs with the best products and services
Operating with the highest ethical standards
Following industry best practices
Embracing diversity and respecting all cultures
Acknowledging and addressing issues promptly
Making meaningful contributions to our communities
Our responsibility is to create value for our clients, employees, and communities. The real estate industry can be complex, and we acknowledge that adapting to evolving business conditions is critical to the way we direct our company.
Technology allows more transactions to be completed quicker than before, but use of technology alone doesn't make for sound real estate decisions. People do. We recognize the importance of synchronizing both the latest technology and steadfast client services through our people.